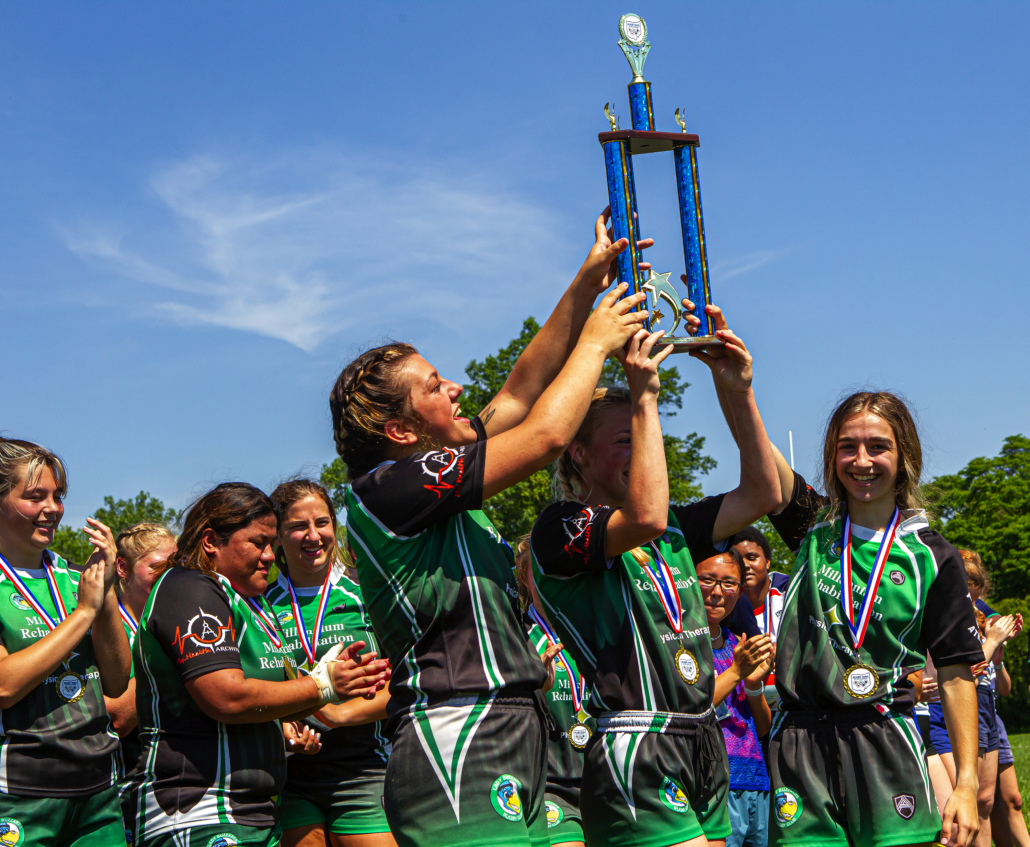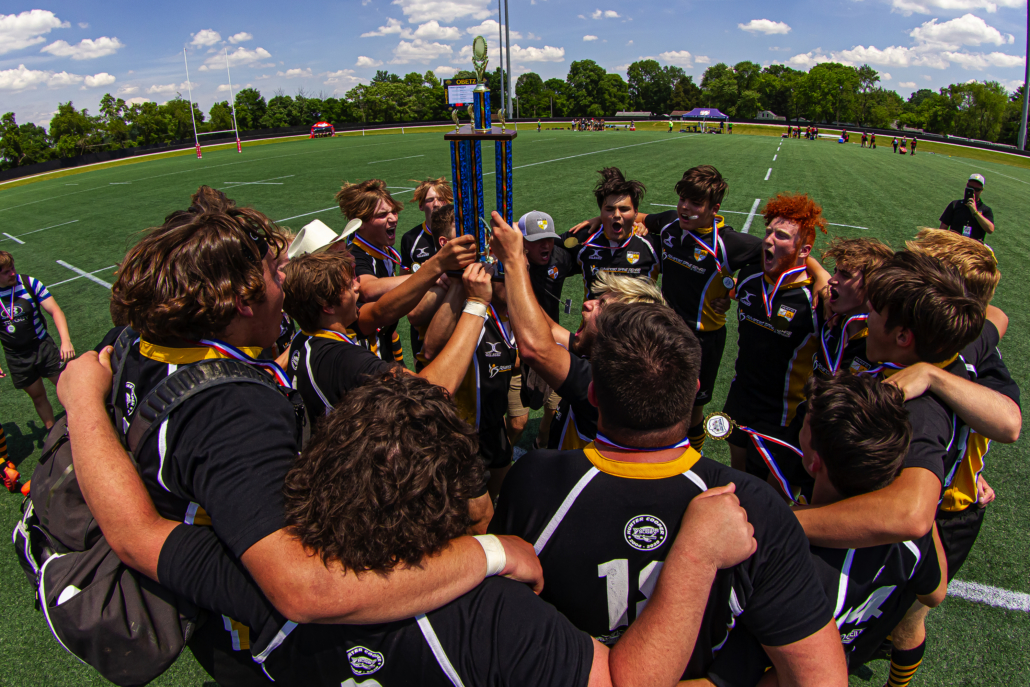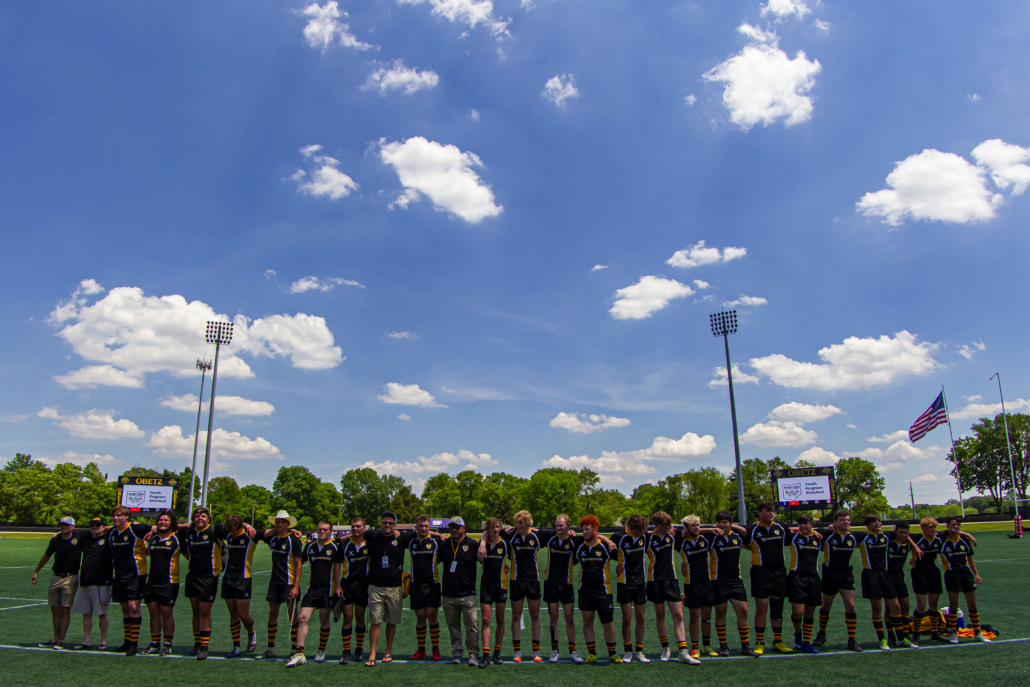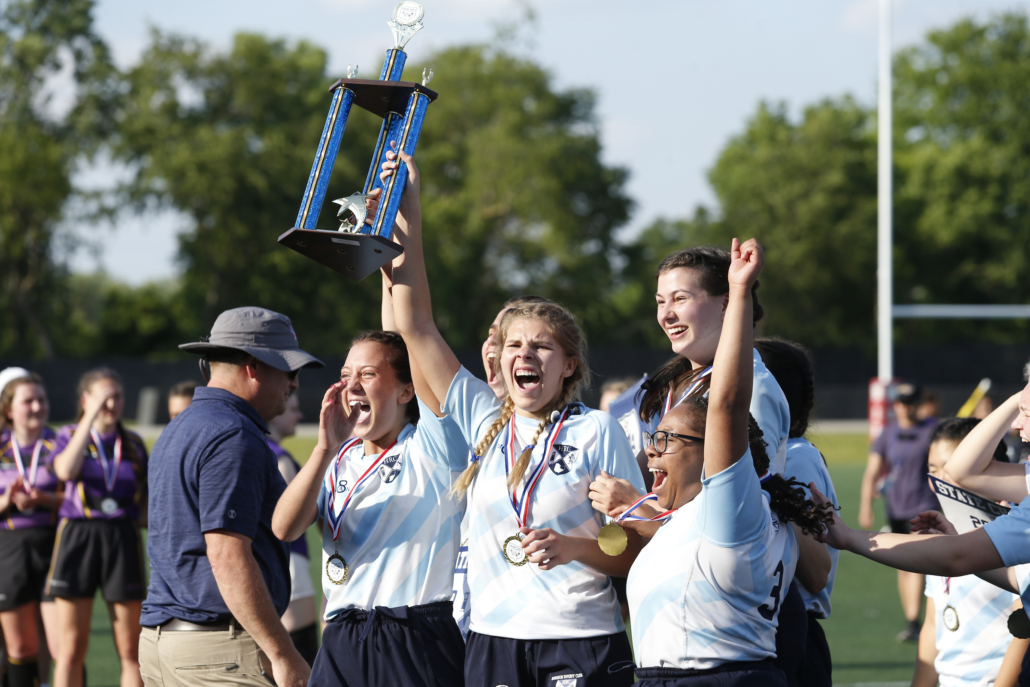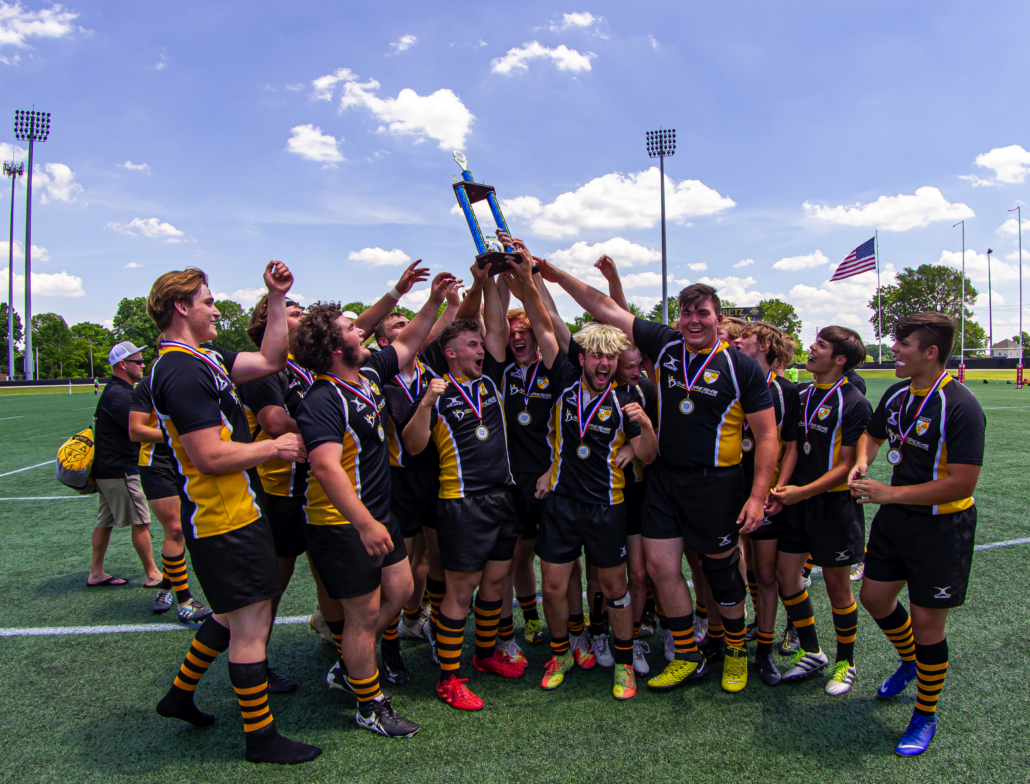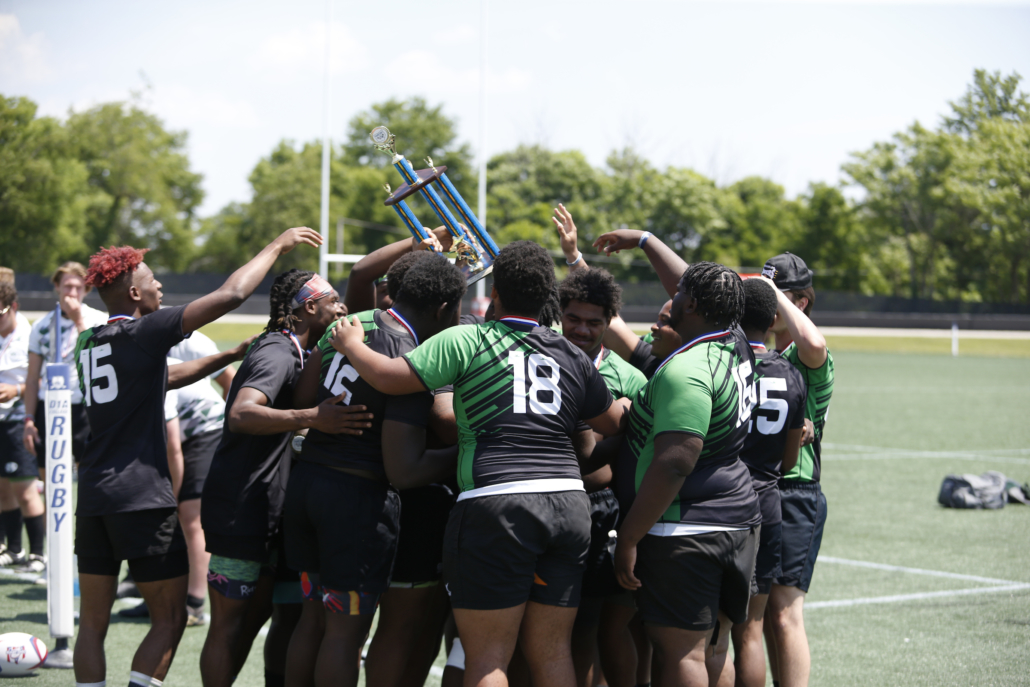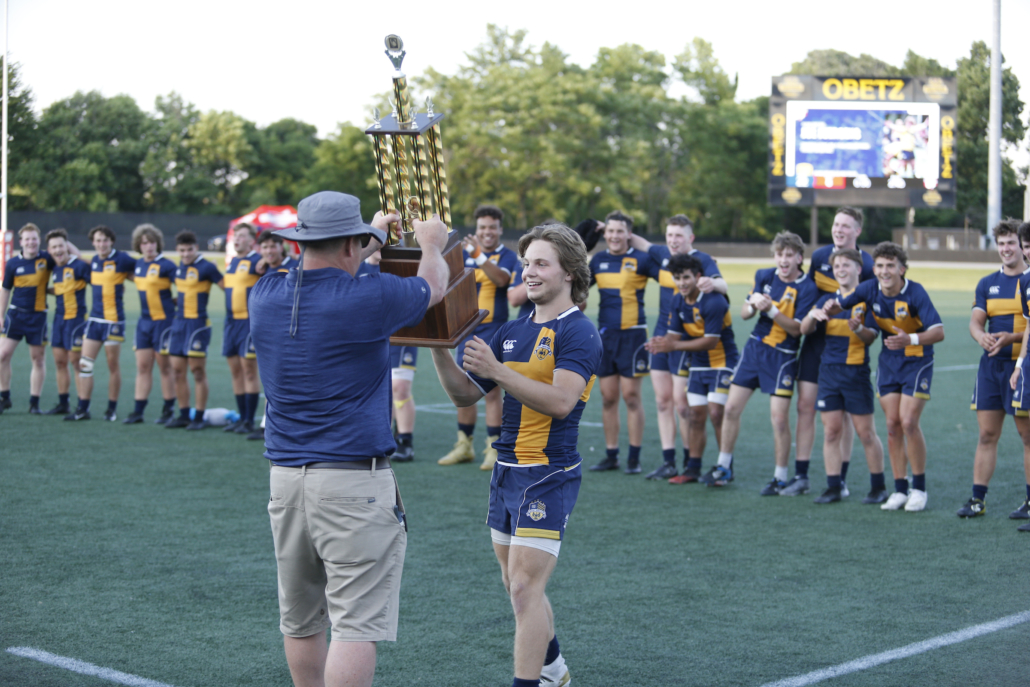 Join us at the 2022 Rugby Ohio State Championships!  Help us celebrate the success our teams have seen throughout the season as they push to do their best at our playoffs at Fortress Obetz.
Youth Finals
Saturday, May 21, 2022
High School Quarterfinals
Saturday, May 21 & Sunday May 22, 2022 (hosted regionally)
High School Semifinals
Saturday, May 28 & Sunday, May 29, 2022
Finals
Saturday, June 4, 2022
Fortress Obetz Stadium, 2015 Recreation Trail, Obetz OH 43207
Box Office
Purchase your admission tickets now! Tickets are available for purchase online or tickets can be purchased upon arrival at the entrance. Parking is free. Each event requires a ticket for admission.
$10.00 – Adult Ticket
$5.00 – Student Pass (Ages 12 and up)
$20.00 – Family Pass (Includes two adult tickets and two student passes)
Free – Children ages 11 and younger
Merchandise
Visit the merchandise table to purchase your 2021 State Championship memorabilia. There is something for everyone!
Tournament T-shirt
Tournament Hat
Tournament Rugby Balls
Rugby Ohio apparel for adults and children
Cash or select credit cards can be used for purchases.
Food Trucks
Make sure to visit the food trucks for your food and beverage needs!
Saturday, May 21st
Saturday, May 28th
Sunday, May 29th
Saturday, June 4th
Semifinals and Championship games are all being played at Fortress Obetz, 2015 Recreation Trail, Obetz OH 43207
Spotlight Your Team on the Jumbotron!
Do you know of a graduating senior, player, or staff member whose talents should be showcased? Then share their photo and a brief message on the Fortress Obetz Stadium video screen and scoreboard during the Championships.
We loved this feature last year and have brought it back again by popular demand!  All competitive games are played in the stadium so all teams will have a chance to see the digital boards.
Space is limited and submissions end Wednesday, May 18.
Individual Spotlight
Price = $50.00
Spotlights will run all 3 playoff days at Fortress Obetz
First and Last Name
Team Name
250 Character Message
Played on a continuous loop
Featured in the digital program
Thank you to our generous sponsors and partners!