Fundamentals Camps
Coaches use the games based learning approach to ensure that players have fun!  Players develop individual skills without even realizing it.  At the same time, they are active and making new friends.
Skills Sessions
We will be working on passing, ball handling and support skills to advance the attendees' ability to play 'Running Rugby.'  This is the concept of keeping the ball in hand, rather than kicking or going into contact.  This is a crucial component to any player's development.  We hope the attendees can use these skills to enhance their game and that of their home club.
Sessions will be offered in each of the five regions – Black Swamp, Cap City, Greater Miami, Mahoning Valley and Western Reserve.  Length, time and location will be dependent upon the time of year and needs of that region.
Meet the Coaches
A great group of coaches is coming together to help offer these programs across the state.  Would you like to become involved?  Email Chris Schade, capcityyouth@rugbyohio.com, to learn more!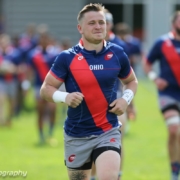 Allan Hanson
Cap City Fundamentals & Skills Coach
Allan began playing rugby in 2009 for Hudson HS. He moved to Columbus his senior year and continued playing with the Tri-Village Bearcats (UA/Hilliard/Dublin). They won the state 7s championship over the Westerville Worms. He played his college rugby at Wheeling University and was signed to the inaugural teams for the Ohio Aviators in ProRugby and the Austin Gilgronis in Major League Rugby. As a coach, Allan was an Assistant Coach for the University of Texas and in 2018 became the Head Coach for the University of Pittsburgh. Allan has recently moved back to Ohio and works as the Director of Operations for Integrity Athletics in Plain City. Allan looks forward to working with Rugby Ohio and supporting youth, high school and university programs.
Rugby Ohio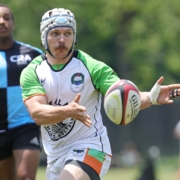 Johnny Jackson
Cap City Fundamentals & Skills Coach
Johnny is an experienced rugby and strength & conditioning coach. He has 20+ years of playing experience across Chile, Scotland and the USA. He also has 10+ years of S&C coaching experience. Johnny has dedicated his career to developing athletes' speed, strength, and fitness.
Rugby Ohio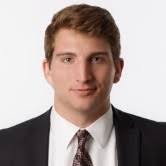 Derek Patick
Cap City Fundamentals & Skills Coach
Derek played rugby at Miami of Ohio from 2009-2012. He played with 1823 from 2009-2015 and Scioto Valley from 2015-2020. In 2017, he competed in the Maccabiah games with team USA and won gold! In 2021, Derek began coaching for Scioto Valley and is the Program Director for the Columbus East Youth Rugby Program.
Rugby Ohio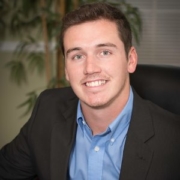 Trenton Macke
Greater Miami Fundamentals & Skills Coach
Trenton played Junior High and High School rugby from 2010-2015. He went on to play at Ohio University from 2016-2020 and was a captain from 2017-2019. He played on the 2017 Ohio Collegiate Selects team, which was coached by current and former Major League Rugby players. He is also a Defending Men's Club Division 3 Midwest Champion.
Rugby Ohio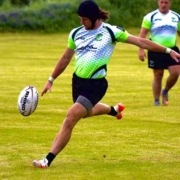 Killan Mulkern
Greater Miami Fundamentals & Skills Coach
Killan has 10 years of rugby experience and 14 years of kicking experience. He played D1 AA rugby at Ohio University from 2013-2017. He started all 4 years and was team captain in 2017. He is also a defending Men's Club Division 3 Midwest Champion.
Rugby Ohio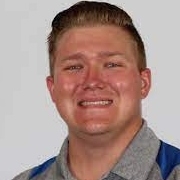 Jack Nece
Western Reserve Fundamentals & Skills Coach
Jack began playing rugby in 2012 at Revere High School in Richfield, Ohio. He graduated as a captain in 2014. From 2014-18, Jack played for Ohio University, co-captaining his senior year. While completing his master's degree, he was an assistant coach for OU, where his passion for coaching rugby began. He then helped coach multiple high school programs in the Cleveland area. Jack is currently the head womens' coach at Notre Dame College.
Rugby Ohio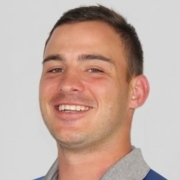 Hanno Van Vuuren
Western Reserve Fundamentals & Skills Coach
Hanno has vast experience as a rugby & strength and conditioning coach. He also founded a performance analysis company working with rugby development in high schools. A native of Cape Town, South Africa, Hanno has a BSc, Hons as well as an MSc in Sport Science from the University of Stellenbosch. Hanno is currently a graduate assistant/ S&C coach for the mens' team at Notre Dame College.
Rugby Ohio