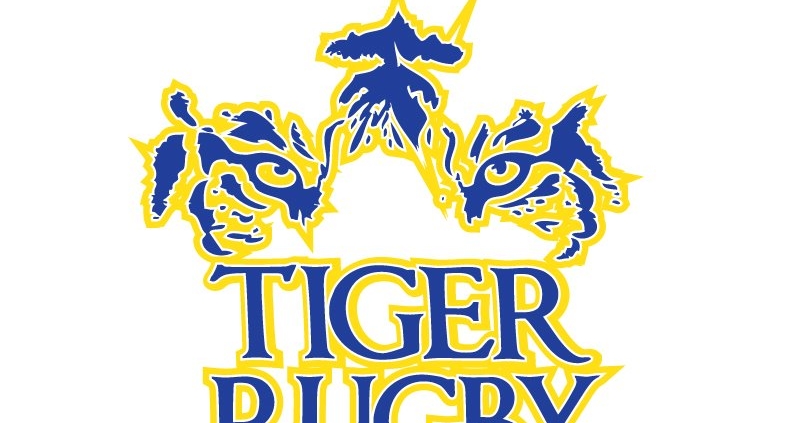 COLUMBUS (December 23, 2013) – The Tiger Rugby Olympic Development Academy has announced a new partnership with Rugby Ohio that will help develop elite youth and high school rugby players across the state of Ohio. Rugby Ohio and Tiger Rugby aim to provide young players with an environment in which they can grow, express themselves both personally and professionally and realize their dreams of playing rugby at a higher level. This new partnership will allow for Rugby Ohio to send selected players to the Tiger Academy to receive specialized training at the academy during the summer months, giving our boys and girls across Ohio the chance to be trained by some of the best in rugby and the opportunity to be seen by national level coaches. This will also help us leverage new sponsors and affiliated businesses to provide discounted rates for all of our clubs across the state, for team apparel, performance gear, travel, hotel, health insurance…etc. Tiger Rugby will also introduce a new Middle School Rugby League for kids in the greater Columbus, Ohio area starting in the spring of 2014.
Middle School Rugby League – Columbus Ohio
Interested middle school athletes from across the greater Columbus Ohio area are welcome to participate in this new middle school league and will get one-on-one training from some of the top players and coaches in the country. This new program will host a 7th & 8th grade – tackle rugby league and a 5th and 6th grade – flag rugby league, where new players will get introduced into the world's most popular contact sport. Players from around the city will be able to practice together at the Resolute Athletic Complex starting in April, and from there they will break down into individual teams to play in their league matches which will qualify them for the Ohio Middle School State Championship in Cleveland on May 31st.
In its inaugural year, Tiger Rugby will run up to 12 boys and 12 girls middle school teams. Each team will have 12 to 15 players a piece. And each team will be coached by a member/player of the Tiger Rugby Academy. Ideally we'd like to work with individual middle schools to create these 24 teams, but due to the increased interest level of individual students from across the area, if we're not able to work with the school directly to support their kids then they will still get the opportunity to play on a district/area team.
Tiger Rugby Academy Director – Paul Holmes: "We are really excited to be able to partner with Ohio Rugby and we can only see positive results ahead. Ohio has so much athletic talent and rugby is a great outlet for the youth. Already we have seen success with our men's affiliations, I can only see greater impact as we are able to engage and identify with the athletes at a younger age." Paul has been involved with and playing rugby since he was 8 years old starting out in South Africa. And since 1995 he has been playing and coaching Rugby Sevens around the world for multiple Invitational teams and is considered by many to be one of the top rugby sevens coaches in the country. Paul holds IRB Coaching Certifications, Investec Academy and Sports Science of South Africa.
Andrew Martin – Executive Director of Rugby Ohio: "We as an organization are very excited to become part of the Tiger Rugby Olympic Development Academy, which strives to develop young athletes to achieve their goals in the game of rugby. The Tiger brand is well known throughout the globe and we believe that with the help and support of Tiger Rugby we will attract, recruit and develop several future Olympians right here in Ohio by providing an effective development continuum."
About Tiger Rugby – Tiger Rugby started as an elite rugby sevens team that toured internationally and was comprised of the top players from clubs across the United States. Tiger Rugby has toured major tournaments around the world since 2007, competing with national teams like South Africa, Argentina, Fiji, Samoa, France, Spain among others. This team was developed to get high level experience and international exposure for American players. Since 2007, 23 Eagles (including 2 captains) have worn the Tiger jersey. In December 2012, Tiger Rugby opened their first physical training location in Columbus, Ohio, and was subsequently awarded status as an official Olympic Development Academy by USA Rugby. The Tiger Rugby invitational team is led by head coach, James Walker who coached the nationally famed Belmont Shore Sevens club to seven consecutive National Championship tournaments, including five straight National Championship Cup finals, and three National Championship titles. The Tiger Academy is led by Paul Holmes who is also an assistant coach with the Tiger Rugby Club and the head coach of the Tiger Cubs (Developmental team).
About Rugby Ohio – The Ohio Youth Rugby Association was created in 2007 to grow rugby in the Ohio. We then took the name 'Rugby Ohio' and are now governing the High School rugby leagues and we are developing middle school and youth non-contact rugby leagues. The High School rugby in Ohio is a strong and vibrant part of the game. In 2013 we had over 1,500 students playing rugby on 50 plus teams. New teams are growing every year and the potential for more growth is endless. We have also have partnered with Schools, Community based organizations and parks and recreation departments to introduce rugby to children ages 5-12 in a non-contact form. . Our full time staff started in January of 2008. Their focus and the goal of the entire organization will be to professionalize the structure and administration of Rugby while bringing safety and consistency to the game across Ohio.
About Resolute Athletic Complex
3599 Chiller Lane, Columbus, Ohio 43219 (near Easton Town Center)
The Resolute Athletic Complex (The RAC), Central Ohio's premier indoor sports center, opened October 2012 with a focus on core indoor field sports of lacrosse and soccer. The RAC has also recently focused on rugby, field hockey and baseball/softball as well. With over 73,500 square feet and three turf fields, The RAC can accommodate any number of unique sporting and community events.
https://rugbyohio.com/wp-content/uploads/2020/08/Tiger_Logo.jpg
700
800
alex_andrews
https://shared3.sportsmanager.ie/~rugbyohio/wp-content/uploads/2020/08/logo.png
alex_andrews
2013-12-23 10:25:34
2020-08-18 10:28:23
New Partnership with Tiger Rugby