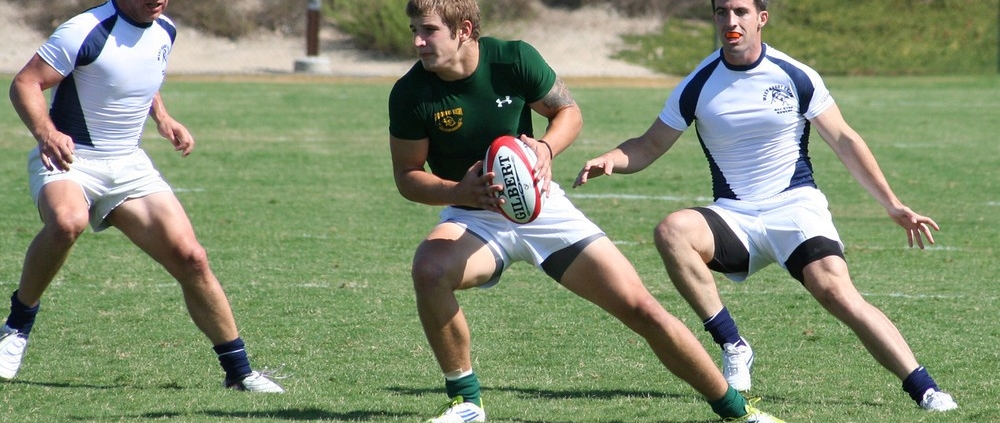 USA Rugby announced Thursday a new all-star rugby sevens tournament designed to decide one of the teams to attend the Premiership Rugby World Club 7s this summer.
New York City won the Plate in the inaugural World Club 7s at Twickenham in August, and will return. One other USA team will join them.
The tournament will be held during the build-up to the USA MNT international against Scotland in Houston, Texas, June 6 and 7.
Twelve teams from around the country will compete in the tournament.
"This is an incredibly important development opportunity for players around the country who wish to get on the radar for sevens Residency chances at the Olympic Training Center," USA Rugby Club Director Jim Snyder said. "This will be a first-of-its-kind event with players able to showcase themselves at a higher level while also pursuing qualification to a major international event."
With the territorial unions no longer in existence, all-star competitions, such as the long-standing National All-Star Championships, have died also. It didn't take long for the pipeline to the USA 7s team to dry up, and for more player development work to fall on the desk of the national team coach.
The solution, it appears, is to create a city-based tournament leading to the World Club 7s. Certainly coaches and players will prefer this to the arbitrary picking of two cities (San Francisco and New York) for the 2013 event.
The 12 teams will be based in the following cities: Austin/Houston, Texas
Boston, Mass.
Chicago, Ill.
Columbus, Ohio
Dallas, Texas
Denver, Colo.
Philadelphia, Pa.
Salt Lake City, Utah
San Diego, Calif.
San Francisco, Calif.
Seattle, Wash.
Washington, D.C.
USA Rugby announcement said there will be opportunities to expand the tournament "in the future."
Teams will work alongside newly-appointed USA Rugby National Development Director for the Men's Eagles Sevens Alex Magleby and Eagles Head Coach Matt Hawkins to finalize their rosters to make sure players already identified by the national team staff as well as players local coaches have identified are given the opportunity to compete at a higher level.
"I think it's going to help tremendously," said Richie Walker, also on the USA staff and coach of the San Diego team. "We can put collegiate players in with club players and get them some experience. It's almost an international stage because the only step to go further is the Men's Eagles Sevens."
The cities were not picked arbitrarily. Most of the locations have a connection to a National Development Academy already in partnership with the USA 7s program. Tiger Rugby has a location in Columbus, Serevi is connected to Seattle, Chicago, and San Diego. Atlantis has connections with the Philadelphia and DC area, and other programs are connected to prominent 7s clubs or organizations.
"As a whole, I think it's going to be great," said Paul Holmes of Tiger Rugby. "I know the boys are going to be excited. I just hope that everyone uses it for what it is and that's to get good American players in a better spotlight and better competition."
"For me, I'm looking for players that are young and need to be seen and some older guys to help them, to show them the way," added Aaron Manheimer, who will coach the Chicago team. "Any time you can put a team where you try to get rid of some of the hometown biases and just get the best players in the area to play on the team I think it's good."
More details, including tournament venue, will be announced at a later date. But the coaches have been announced:
Team Coach
Austin Ty Landry
Boston Sean Horan
Chicago Aaron Manheimer
Columbus Paul Holmes
Dallas Greg Jarvis
Denver Howard Kent
Philadelphia Chris Ryan
Salt Lake City Mark Drown
San Diego Richie Walker
San Francisco John Tyler
Seattle Justin Fitzpatrick
Washington, D.C. Chris Harvey
"This will be a tremendously exciting new event," USA Rugby Chief Executive Officer Nigel Melville said. "We'll be able to cast a wide net and, with the help of some incredibly dedicated coaches and administrators, get 144 of the best sevens players this country has to offer in one place to showcase themselves and vie for selection into the Olympic sevens pathway.
"We're hoping to see some of the best rugby of the year played out in Houston. Showcasing this tournament alongside a Tier 1 test match should make for a tremendous weekend of rugby."
https://rugbyohio.com/wp-content/uploads/2020/08/2011nasc7s-5.jpg
554
1000
alex_andrews
https://shared3.sportsmanager.ie/~rugbyohio/wp-content/uploads/2020/08/logo.png
alex_andrews
2014-04-06 11:26:13
2020-08-18 11:30:43
USA Rugby Announces City-Based 7s Tournament