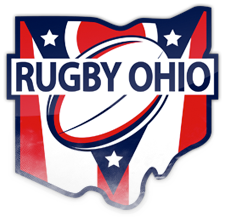 A LETTER FROM RUGBY OHIO'S GENERAL MANAGER
April 3, 2020
Dear Rugby Ohio Community,
Thank you to everyone working to keep our players, families and communities safe.
We are heartbroken to have to cancel the season. After our announcement, the Board immediately began to look at how we take care of the Rugby Ohio community of coaches, players and families.
There are two issues at hand that we must immediately face and solve. The first is the Rugby Ohio community and our efforts to refund what we can from this season's registration fees. The second is the operations of Rugby Ohio. The preparation for a season carries costs; these are monies that have been spent and are sunk into the season, just as many of our teams and communities have purchased jerseys and equipment. It is an unenviable position for all.
In addition, USA Rugby filed Chapter 11 earlier this week. This carries with it a level of uncertainty as to internal insurance processes and other operating initiatives.
Nonetheless, our community needs as many options and resources returned to them as possible. As such, Rugby Ohio has reduced operating expenses by over 50 percent. We have made layoffs and trimmed ourselves to a bare minimum by which to operate.
We have developed three options for the Rugby Ohio community:
Request a refund. We are able to offer a 50% refund from the fee you paid to Rugby Ohio. This refund does not apply to fees you paid your teams, even if that was through Rocky Mountain. Please address those questions at the team level. To request a refund, please complete this online form. Refund requests must be received by April 30, 2020. Refunds will be processed through Rocky Mountain and will post to the credit card you used at the time of registration. For a list of FAQs about refunds, please click here.
Donate your fee. If you are able, this will allow Rugby Ohio to be well positioned to return to full programming. No action is needed on your part if you elect this option. Thank you in advance for your support.
Contact us. If you have questions, extenuating circumstances or you need to make other arrangements, please email Standish (standish@rugbyohio.com) by April 15, 2020.
We are here in support of rugby, our teams, and our community and hope to return to play soon. Please do not hesitate to reach out to us with any questions you may have.
For Rugby,
Standish Fortin
General Manager
---
RUGBY OHIO COVID-19 REFUND FAQS
1. What is Rugby Ohio?
Rugby Ohio, formally known as the Ohio Youth Rugby Association, is a 501(c)(3) non-profit organization formed under the laws of the State of Ohio. Rugby Ohio governs rugby in the state, for youth players up through high school.
---
2. What are Rugby Ohio's fees?
There are varying fees for participation in Rugby Ohio programs. Rugby Ohio can refund 50% of the fees paid.
High School:

Regular Registration, €110.05
Open Registration (for new/developing teams), €84.65

Youth (Cleveland, Cincinnati, Dublin, Marysville, Worthington, Crusaders):

K-2nd Grade Flag, €63.49
3rd-8th Grade Flag, €80.42
K-2nd Grade Tackle, €80.42
3rd-4th Grade Tackle, €105.82
5th-6th Grade Tackle, €114.28
7th-8th Grade Tackle, €139.68

Youth (Panther, Dayton, Perrysburg, Hilliard, Olentangy, Warrior):

Flag, €33.86
Tackle, €50.79
---
3. What are Rugby Ohio fees used for?
Rugby Ohio fees include fees paid for membership with USA Rugby. USA Rugby is the national governing body for rugby, through which coaches and officials are certified/background checked and liability insurance is provided. Rugby Ohio also pays game fees for refs and trainers, manages and administers competition, a website, social media platforms, coach development, administrative staff, etc.
---
4. If my fees were more than the fees shown in FAQ#2, why is that?
Many teams collect uniform, equipment, and other costs or team dues through the registration process. For more information about these fees, please contact your team directly.
https://rugbyohio.com/wp-content/uploads/2020/08/messyLogo.png
220
225
alex_andrews
https://shared3.sportsmanager.ie/~rugbyohio/wp-content/uploads/2020/08/logo.png
alex_andrews
2020-04-03 13:46:51
2020-08-21 13:49:05
Rugby Ohio's 2020 Spring Refunds